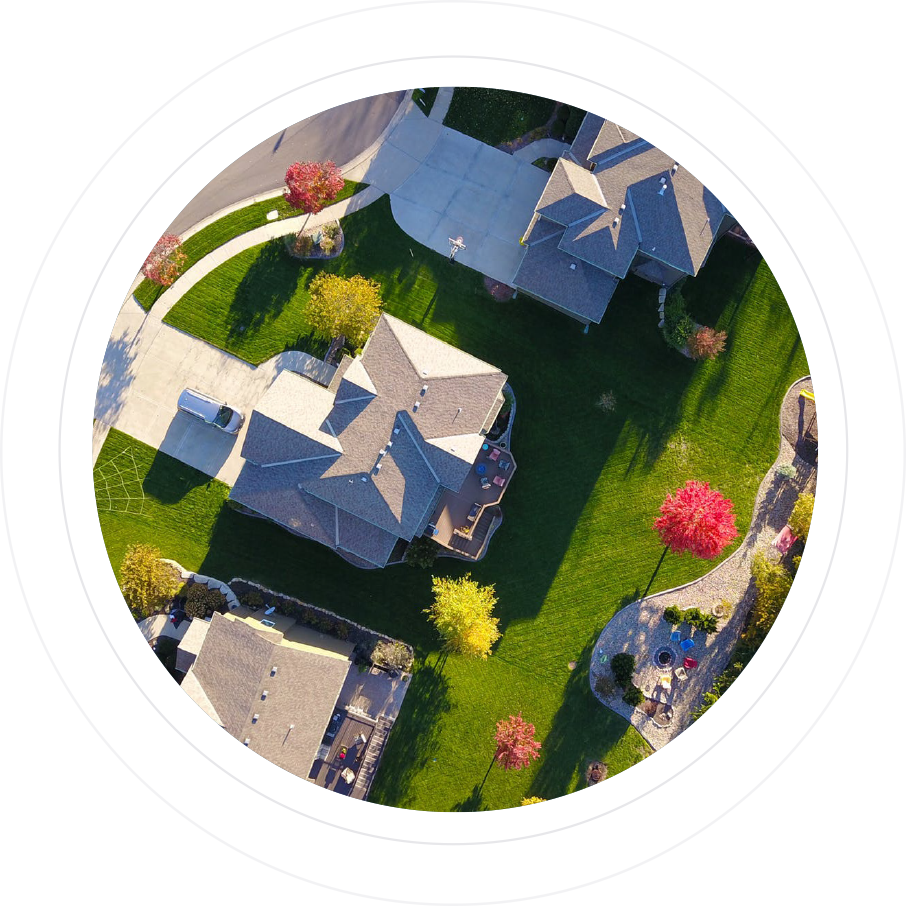 Fast and very easy
application process here
Begin your home loan process today! Our mortgage advisors are standing by.
Request a free personalized rate quote.

Making our refinance happen Given the amount of money in our homes it is important to maintain the best possible rates in order to save significant money over time. Ashley, despite the uncertain times we are in, was instrumental in helping with the paperwork and obtaining a approval.
Gary M

Expert Loan Engineer Ashley turns the lending process from complicated to simple through her many years of experience in processing loans. I've used Ashley three times in the last decade and will definitely do so again in the future because she makes it so easy. There are many steps and documents, but trusting Ashley with the details turns it all into a cinch. Thank you Ashley!
Mike M

Great Customer Service. Going though this process is extremely alien to me. Ashley was very good at explaining everything and helping me work through my credit issues. She worked very hard to get me the best loan and was very easy to reach if I had a question. She is a very nice and professional person. She guided me through the whole process and told me what to expect at every point. I would highly recommend her.
Patrick W

We loved working with Ashley! She was available at all hours to answer our questions and explained everything in terms that anyone could understand. We are first time home buyers and didn't really know what to expect, but everything went smoothly with Ashley's help. We will use her again in the future!
Megan M

Ashley was great!!! Ashley went above and beyond to get my refinance done. She was always available for any questions or concerns I had. She made the process super easy. She was very thorough and on top of things. I highly recommend her.
Liz C

Ashley made the lending process quick and painless. Ashley did an amazing job when we selected a new house to buy. She presented us with several clear and easy to understand financing options, and was always quick to respond when my wife or I had questions. We would not hesitate to use her again and highly recommend her services.
Will W

By far the best in the business! Thank you so much for everything . It was a pleasure to have worked with you once again . You are always so on the ball filling me in , and keeping me up date through out the process every step of the way. I also appreciated you answering all my questions, and being so prompt about it at any time of the day. I couldn't have be more happier or satisfied with my experience with you and C2 financial.Not to mention the awesome rate !!!
Jessie L

Consistently excellent! I have been working with Ashley for years and ever transaction she shows her professionalism, integrity and true desire to give first class service. She always works with a smile on her face and I would recommend anyone to use Ashley as a mortgage expert. Thank you Ashley!
Jeff B

Very friendly and extremely helpful. Ashley is always available to answer questions and she is very knowledgeable with the process. We couldn't have asked for a better Lender. The processes went very smooth and we did not have any problems during the home buying process.
Anup

Involved, personable, and responsive. We had a great experience with Ashley. She was involved, personable, and responsive throughout the process. Ashley doesn't seem to treat her work as "just a job," or an excuse to do the bare minimum, but rather takes the time to answer questions and make the home-buying experience as understandable as possible. We would recommend Ashley to family and friends starting the home-buying process.
Travis B.

Thank you for all your hard work! Ashley was such a help with all the details for me to be able to get my new home. She made each step easy and always available if I had questions. It was a pleasure to have her through this process.
Carmen M

A Mortgage Jedi. This is the second time we got the chance to work with Ashley. She is absolutely amazing. Her high level of knowledge, incredible work ethic, and professionalism makes the loan process a breeze. She has always responded to everything immediately and answered all the questions we had. We will not call anyone but Ashley for all our future loans.
Eric O.
Welcome to our website.
We know that each customer has specific needs, so we strive to meet those specific needs with a wide array of products, investment tools, mortgages and best of all quality service and individual attention.
Today's technology is providing a more productive environment to work in. For example, through our website you can submit a complete on-line, secure loan application or pre-qualify for a home loan. You may also evaluate your different financing options by using our interactive calculators and going over various mortgage scenarios.
Get started with your Digital Mortgage
No hassle, no obligation
Get Started Now!